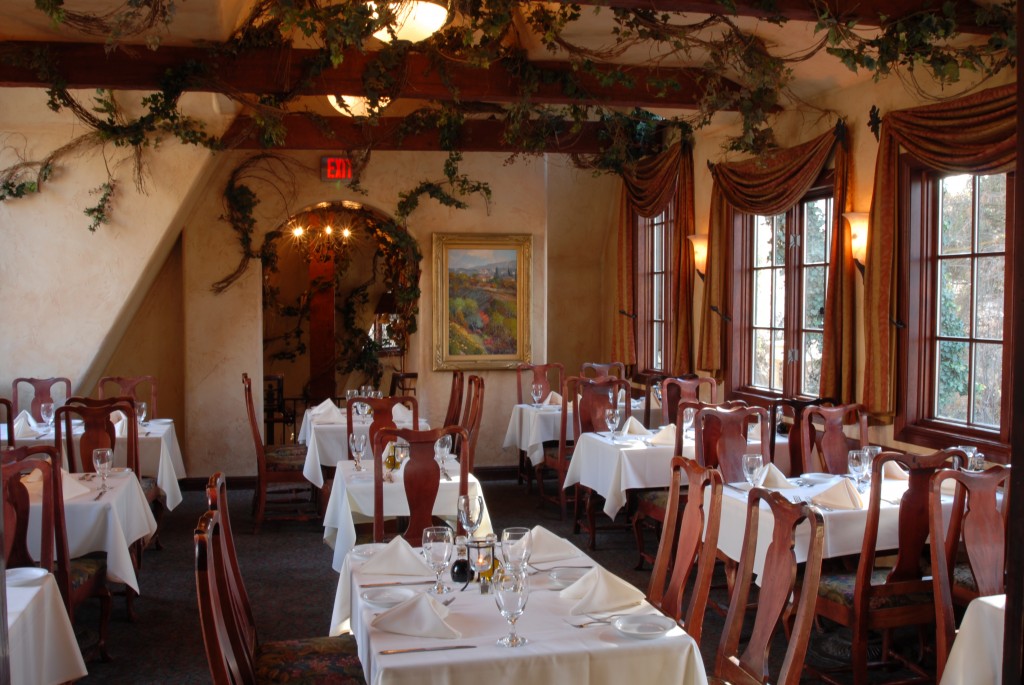 The Vineyard Loft
Seats 40-45
This refreshing, upper-floor room dazzles guests with both east and west-facing windows. While dining in the well-lit Vineyard Loft, guests enjoy a view of both the Wasatch Mountains and the Tuscany patio.
The Vineyard Loft encapsulates the look and feel of the entirety of the Tuscany restaurant. Tendrils of greenery curl over the walls and wooden ceiling beams—a motif that appears through the entire restaurant, but shows up with particular splendor in this light-toned Loft.
The Vineyard Loft is a favorite room for business presentations. Companies love how this room is spacious enough for large groups, separated from other patrons, and fills with natural lighting to invigorate listeners and team members.