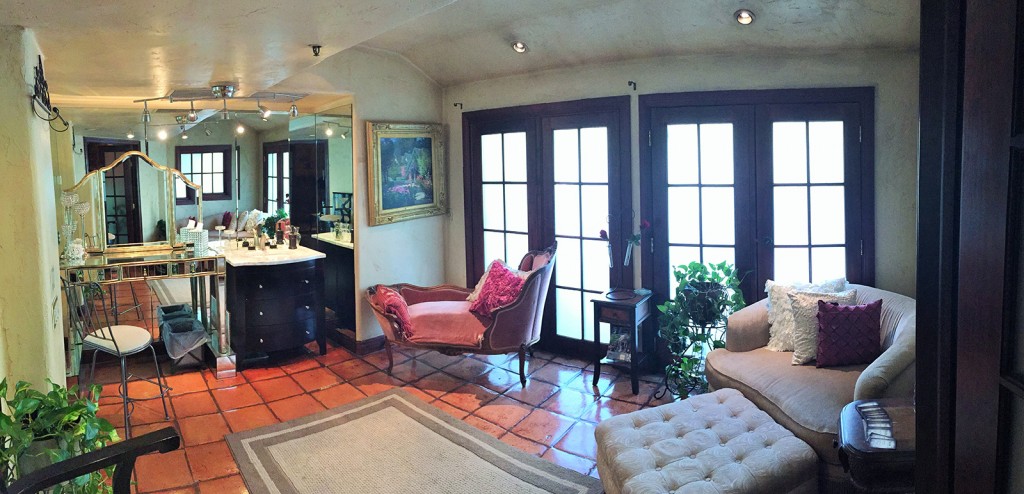 An Unforgettable Bride's Room
Prepare for your wedding day in your private Brides' Room! The Brides' Room at Tuscany is designed specifically to help brides feel beautiful , calm, and special.
The Brides' Room comes equipped with a full body mirror, tri-fold dresser mirror, and wrap-around wall mirror. With excellent lighting and frosted windows, brides are able to spruce themselves up in a bright, cheery room. For brides' convenience, the Brides' Room has plenty of counter space to place accessories and makeup, and outlets for hair irons. The Brides' Room also has padded chairs for your resting attendants, vintage décor, and sturdy metal hanger for your gorgeous wedding dress.